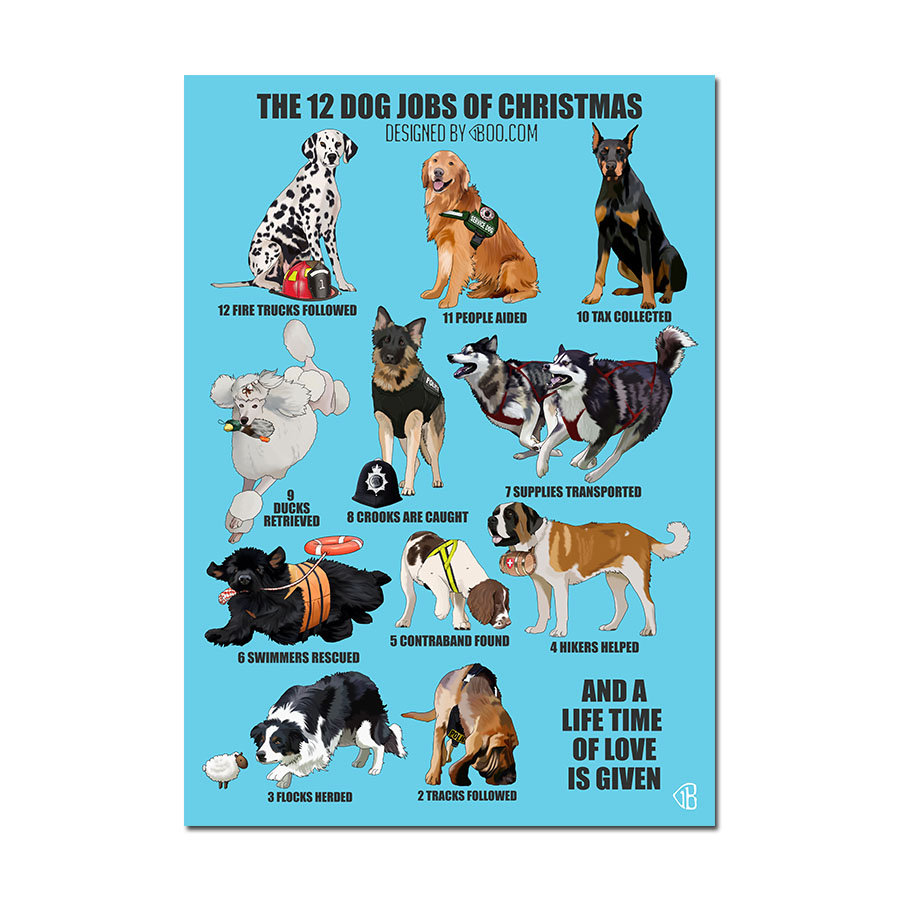 The 12 Dog Jobs of Christmas – Poster
£10.00 – £13.00
Just a few of the many jobs dogs have been breed to do in the form of "The 12 Day's of Christmas" song.
Poster prints designed by Boo come in two sizes: A4 – 8.27″ × 11.69″ and A3 – 11.69″ x 16.53″ If you would like a larger size please email to discuss your requirements.
A4 prints are posted in a hard backed envelope. A3 prints are posted rolled in a poster tube.