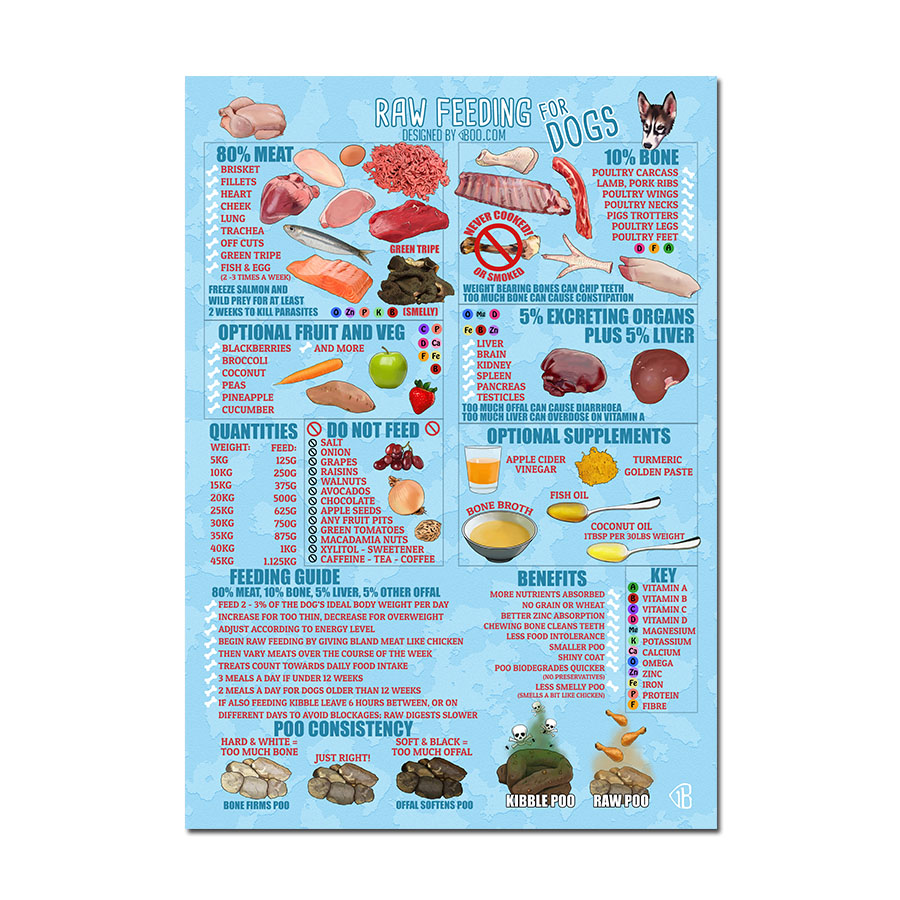 Raw Feeding – in a Nutshell – Poster
£3.00 – £13.00
For anyone thinking of feeding their dog a raw diet, this poster well help get you started! It covers almost everything you need to know for a healthy, balanced raw diet that your dog should love! It is very important that you get the quantities for your dog's raw diet correct.
The Raw Feeding Poster comes in 3 sizes:
A5 – 5.8″ x 8.3″ (148 x 210 mm)
A4 – 8.27″ × 11.69″ (210 x 297 mm)
A3 – 11.69″ x 16.53″ (297 x 420 mm)
For puppy breeders we offer a discount for 8 A5 posters. So you can send your raw fed puppies off to their new homes with a helpful feeding guide.
A5 and A4 prints are posted in a hard backed envelope. A3 prints are posted either rolled in a tube or folded in half for a cheaper postage, choose your prefer postage when putting the poster into your cart.