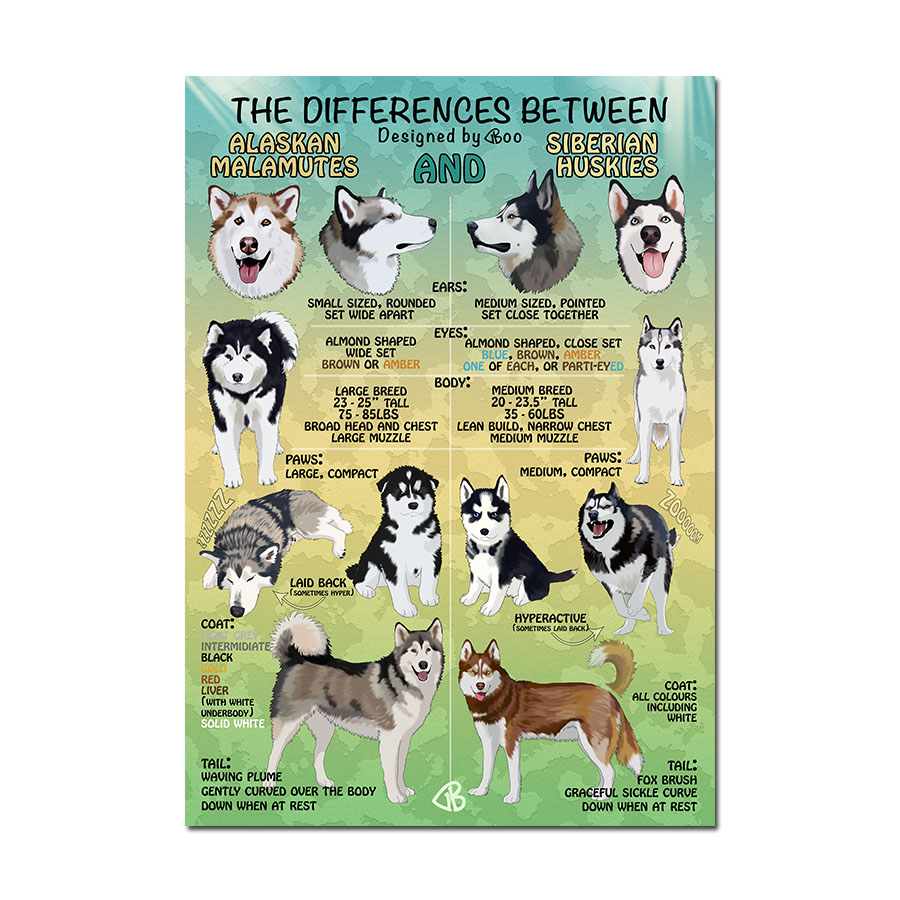 The Difference Between Huskies and Malamutes – Poster
£10.00 – £13.00
This poster is for anyone struggling to tell the difference between huskies and malamutes, or if you've had people tell you your husky is a malamute and want to show them the differences.
Poster prints designed by Boo come in two sizes: A4 – 8.27″ × 11.69″ and A3 – 11.69″ x 16.53″ If you would like a larger size please email to discuss your requirements.
A4 prints are posted in a hard backed envelope. A3 prints are posted rolled in a poster tube.