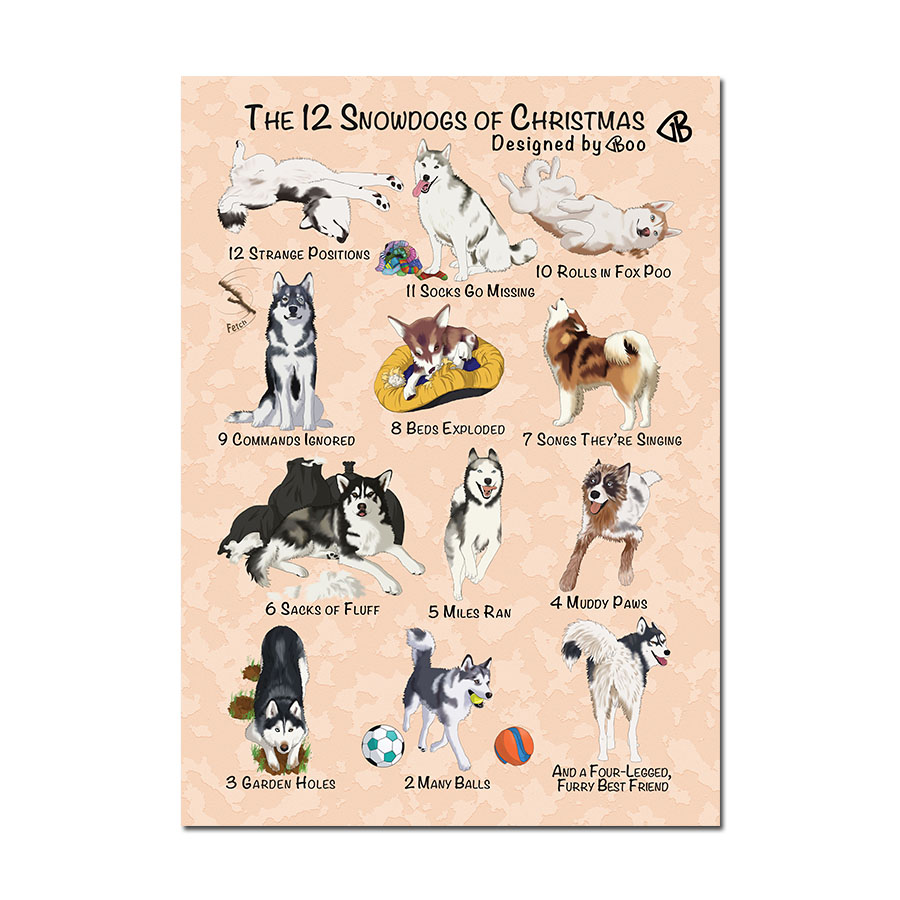 The 12 Snowdogs of Christmas – Poster
£10.00 – £13.00
For the dog lovers amongst us, this poster depicts northern breed dogs to the '12 Days of Christmas' song.
The dogs depicted here are:
Oscar, Nanook, Willow, Yukon, Narrah, Sabre, Sherpa, Rico, Koda, Kaia, Luna and K'eyush.
This print is also available in the form of Christmas cards and cushions.
Poster prints designed by Boo come in two sizes: A4 – 8.27″ × 11.69″ and A3 – 11.69″ x 16.53″ If you would like a larger size please email to discuss your requirements.
A4 prints are posted in a hard backed envelope. A3 prints are posted rolled in a poster tube.