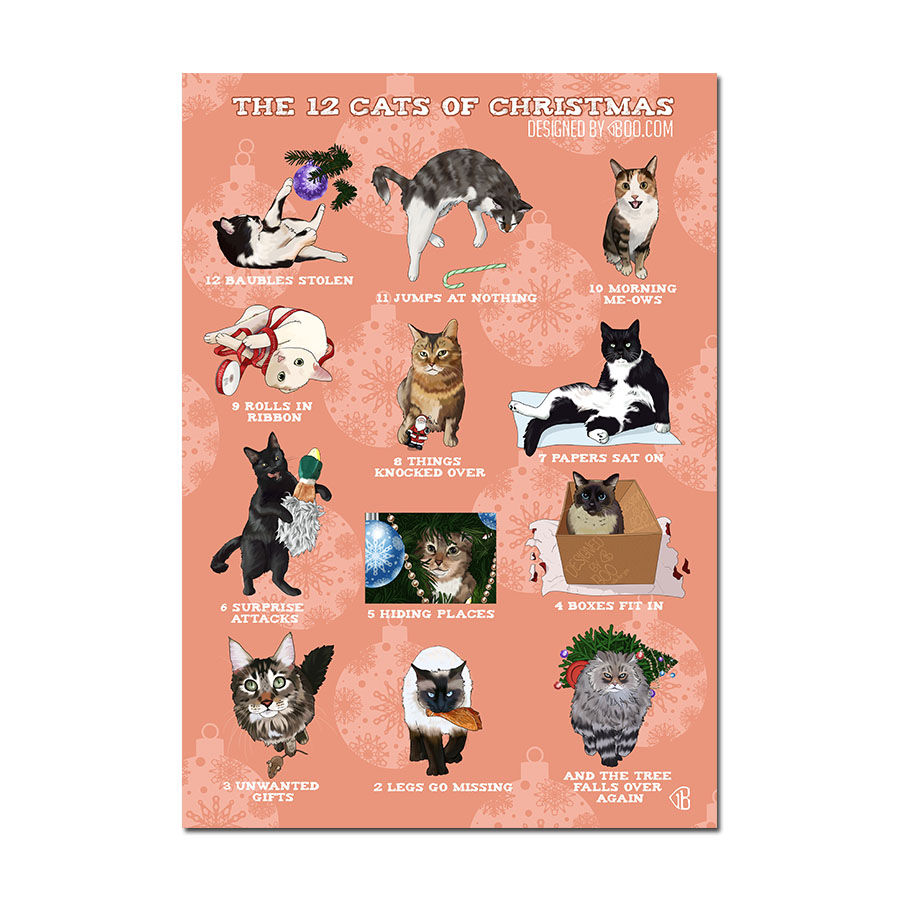 The 12 Cats of Christmas – Poster
£10.00 – £13.00
A fun Christmas themed poster depicting cats to the tune of the 12 days of Christmas rewritten! Sing with me… "On the 12th day of Christmas, my true love gave to me…"
Poster prints designed by Boo come in two sizes: A4 – 8.27″ × 11.69″ and A3 – 11.69″ x 16.53″ If you would like a larger size please email to discuss your requirements.
A4 prints are posted in a hard backed envelope. A3 prints are posted rolled in a poster tube.