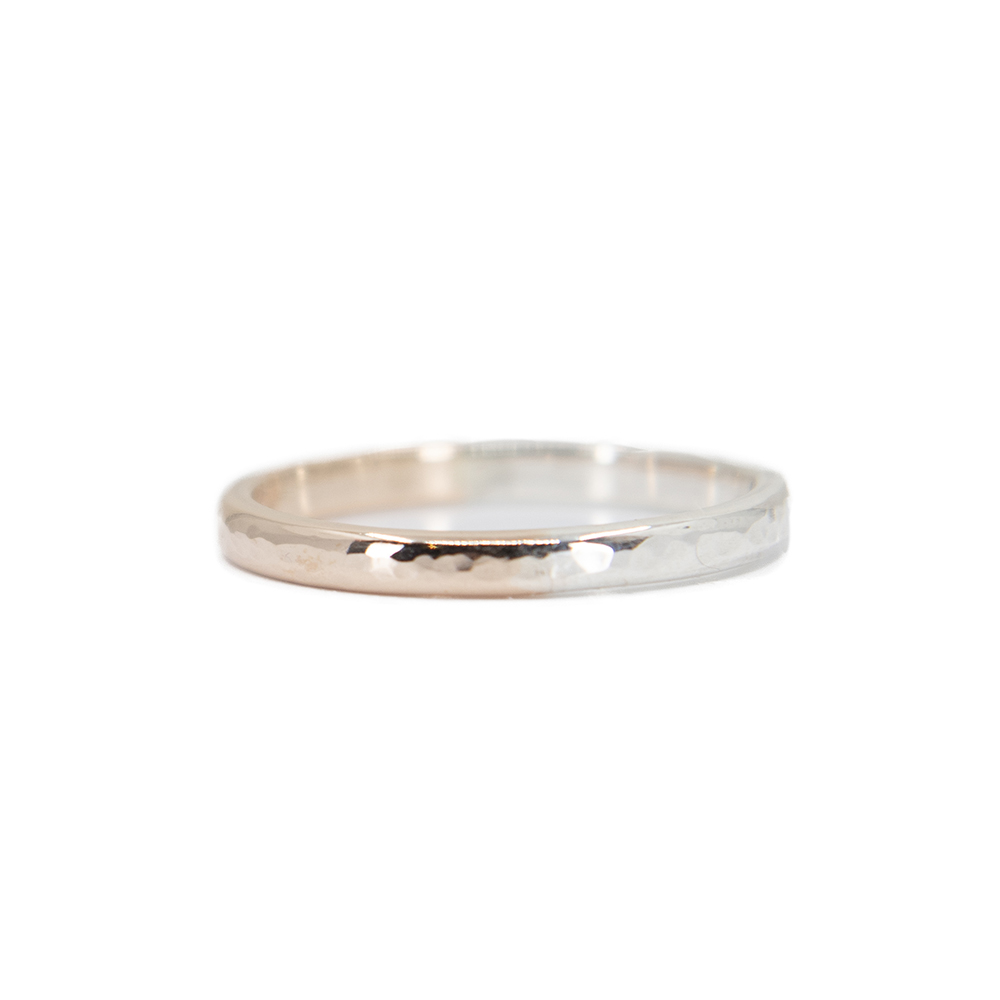 Rose and Silver Half Ring – Size P 1/2
£50.00
This ring is made from equal parts 925 sterling silver and solid 9ct rose gold. The band is 2.3mm wide by 1.5mm thick, and lightly textured with a hammer.
Ring Size: P 1/2
Click to Find Your Ring Size
Please Note: This ring is made to order, please allow 2 – 3 weeks for your bespoke jewellery to be hand forged.
Only 1 left in stock