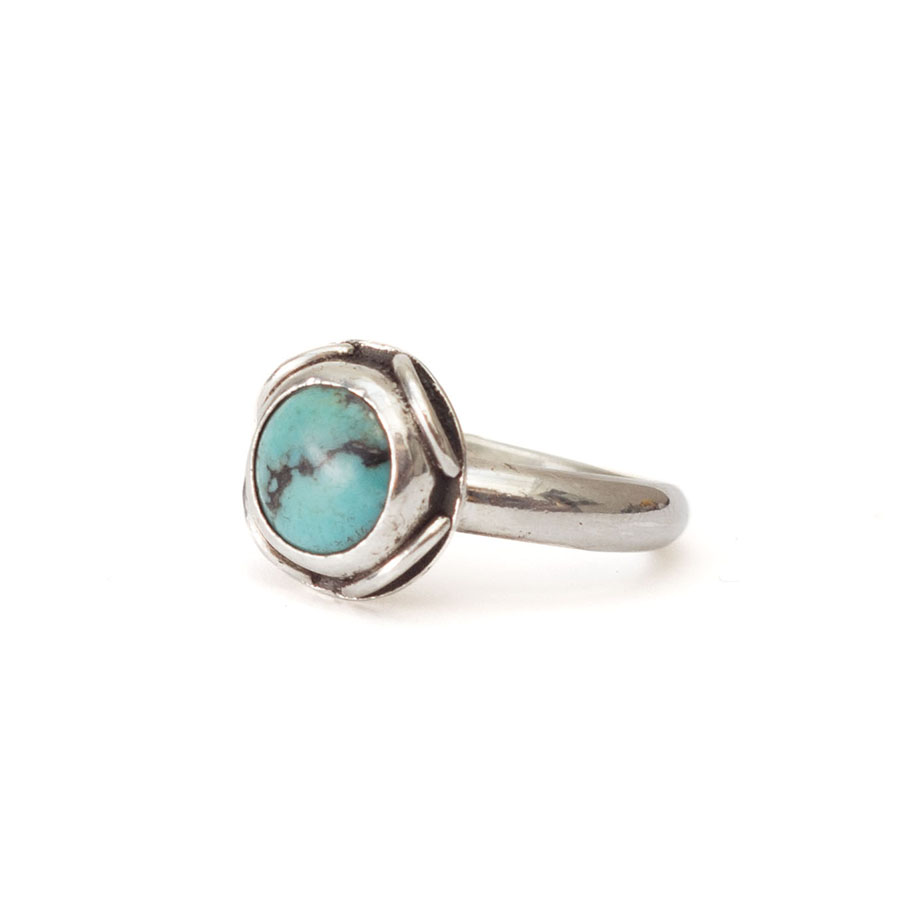 Turquoise Matrix Bespoke Ring
£70.00
A beautiful sterling silver ring set with a 10mm matrix turquoise gemstone in a bespoke setting. Hand forged and polished to a high shine.
UK Ring Size:
US Ring Size:
EU Ring Size:
Click to Find Your Ring Size
Turquoise one of the birthstone for December along with Zircon and Tanzanite:
Its name is derived from the French expression "Pierre Tourques," which translates to "Turkish stone." And is associated with meanings of freshness, tranquillity, good fortune, serenity, creativity, emotional balance, femininity and loyalty. The stone is also regarded as a love charm. Turquoise rings, particularly, are thought to keep away evil spirits.
Out of stock