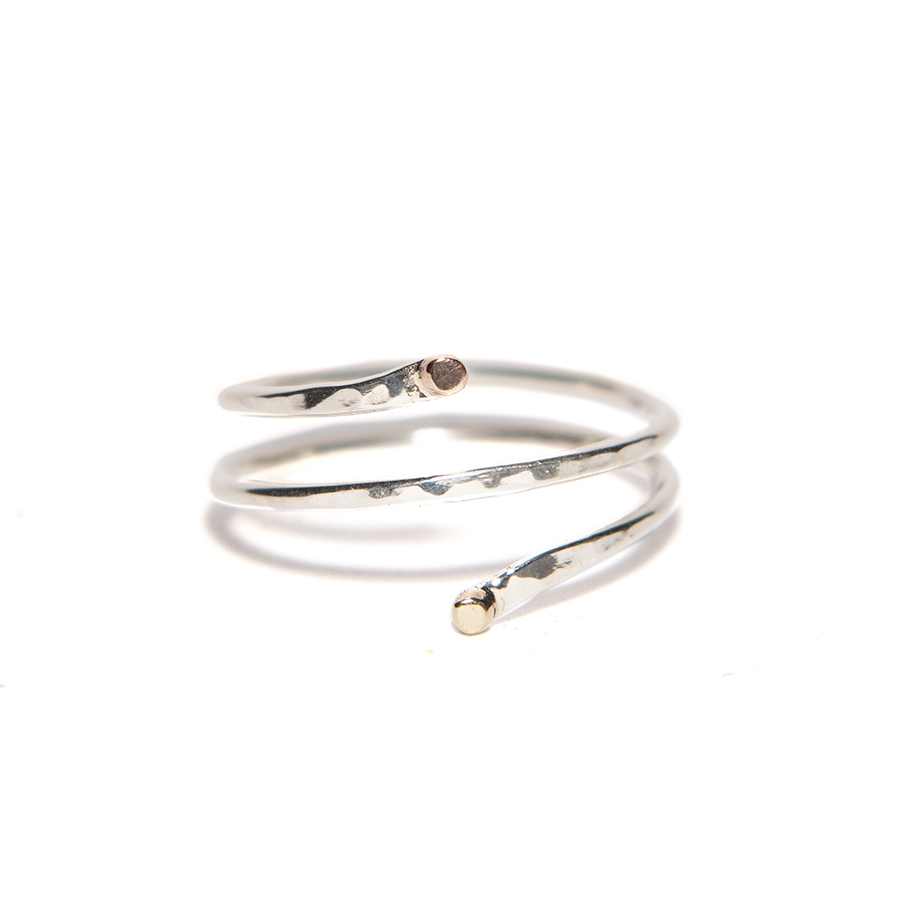 Rose And Yellow Gold "Snake" Silver Adjustable Ring – Size P
£38.00
This 925 Sterling silver ring is double wrapped and tipped with 9ct Rose Gold and Yellow Gold, one on either end. The wire is 1.3mm think and can be adjusted slightly to fit. Each ring is hand forged so no two will ever be completely alike!
Ring Size: P
Click to Find Your Ring Size
Please Note: Ready to Ship!
Out of stock