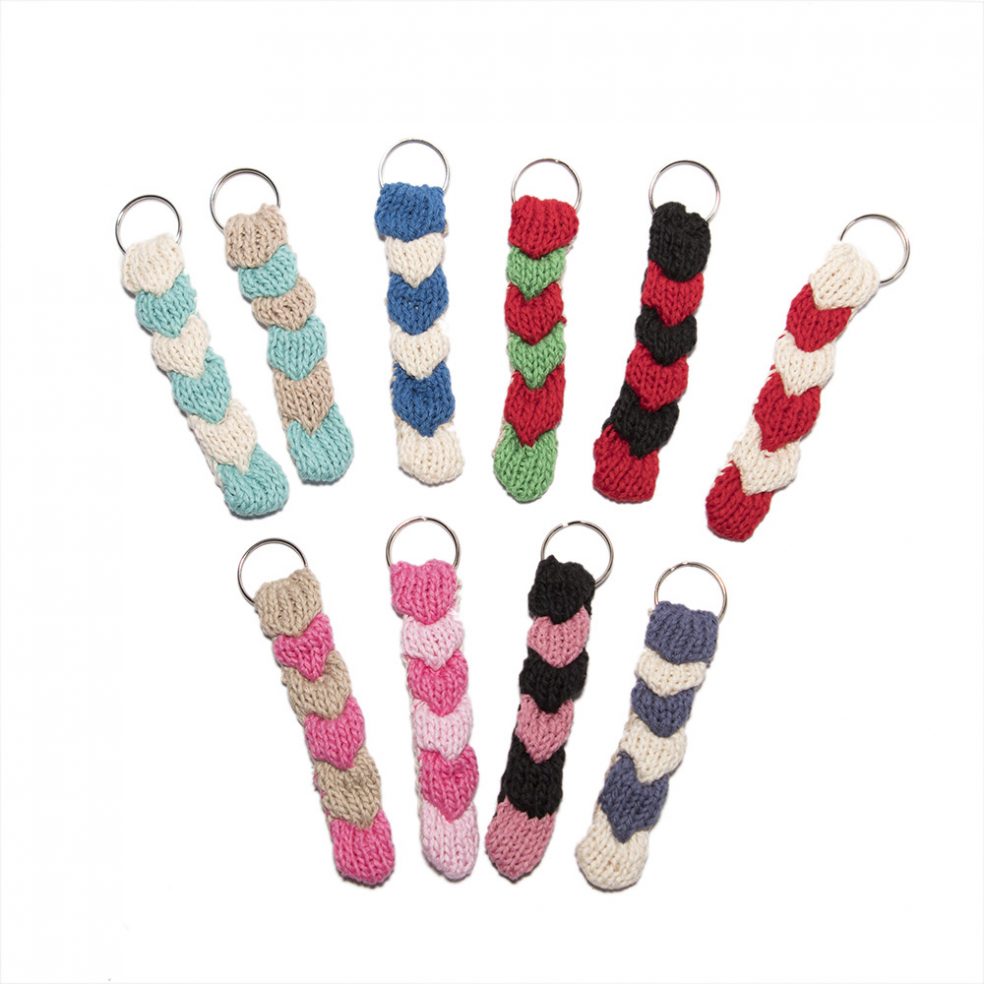 Knitted Heart Shaped Keyring Fobs – Different Colour Options
£1.99
These keyring fobs are machine knitted to look like a chain of hearts! They can be attached to your keys, bag or anything you like from the split ring. Lots of colour combinations to choose from.
Knitted from 100% cotton.
PLEASE NOTE: These are all ready to post! Limited stock!